Main Page | Shopping Cart | Purchase Information
Please note that due to serious flooding in my hometown of Houston, I am a bit behind on fulfilling orders. Thank you for your patience as we recover. Also, due to issues with making overlays, no WP-34 or WP-31 related items will ship before mid to late October.
WP 31S Overlay
I am accepting orders for adhesive vinyl overlays for the WP 31S layout to apply to an HP 20b or HP 30b. The price is $6 for one or $5 each for two or more, including shipping anywhere in the world.
At present it is printed on waterproof matte white self-adhesive vinyl, with a protective spray with a satin finish. The adhesive is very strong, so be extremely careful when affixing it to make sure you have the alignment right. I highly recommend you use a needle-nose tweezers for applying the key labels to ensure precise alignment.
Once again, as of October 2017, I am still having problems making these. Please expect delays of 2 months before shipment. Presently I cannot obtain the protective spray; if you would like them shipped immediately with bare vinyl (no clear protective spray), let me know.
Please select the desired quantity and then click "Pay with PayPal" to pay for it. Please allow 2-3 days before it will be shipped.
I have more information about the WP31S, including the ability purchase a full-configured calculator, here. If you would like to make your own, I have written directions on how to flash the calculator.
This is what the overlay looks like when placed on a calculator: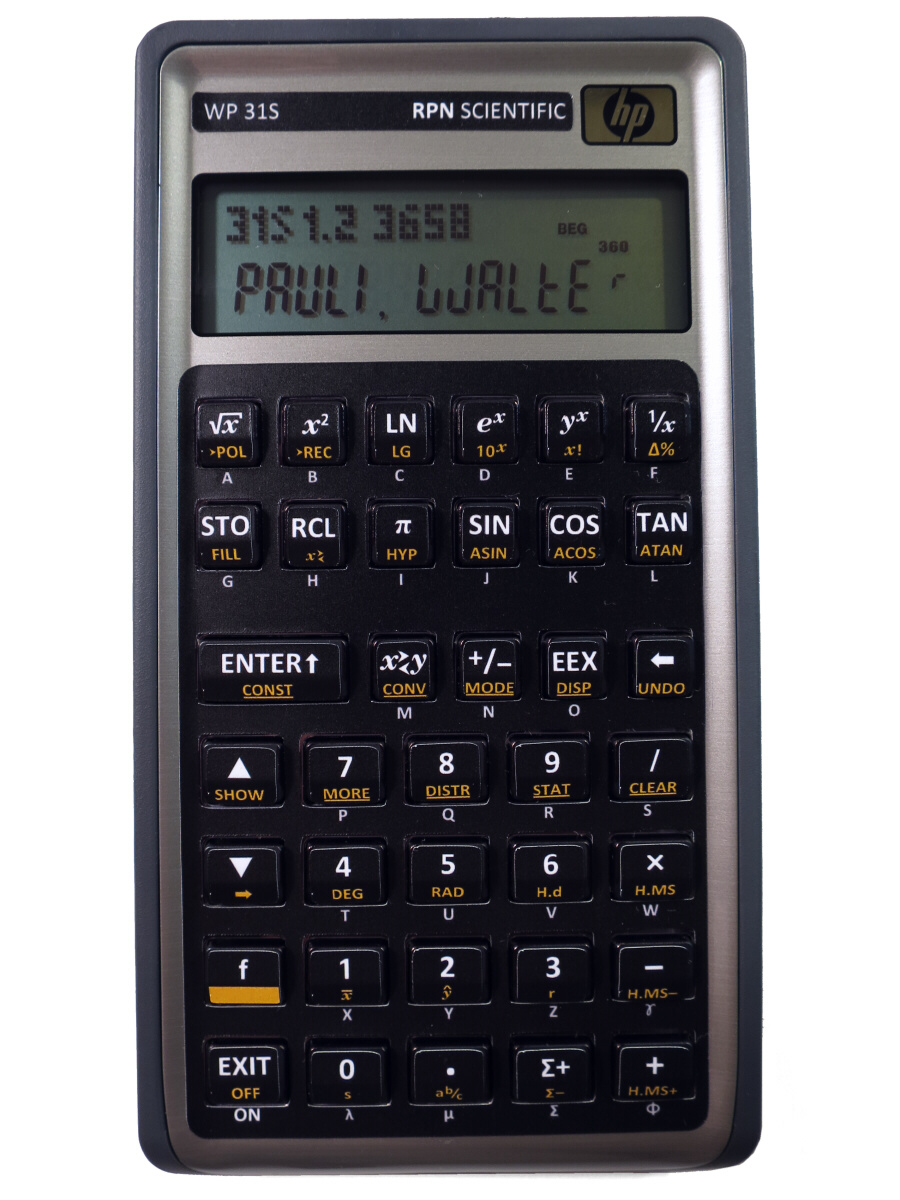 You can also download a PNG of the overlay image.
Part of the HP Calculator Archive,
Copyright 1997-2015 Eric Rechlin.